Our colleague Community Captains promote workplace volunteer opportunities.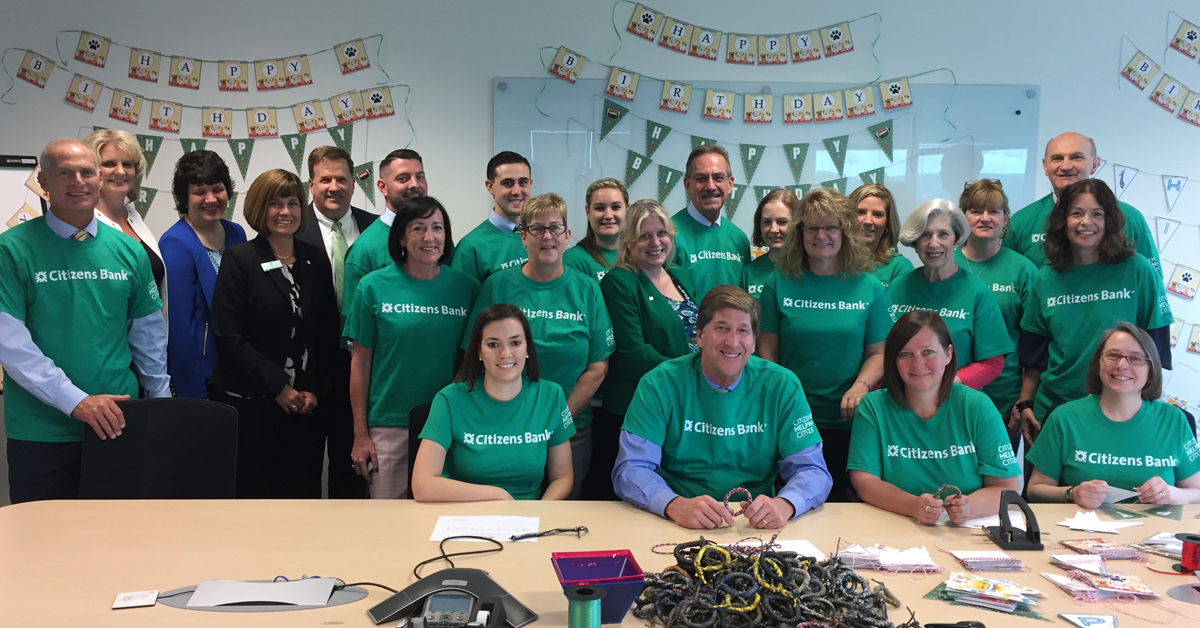 Our colleagues are always looking for new ways to give back to the community. Momentum to change starts at the grassroots level, so we often ask our colleagues if they have any ideas that can help Citizens better serve the community. They came up with two ideas that are in full swing today—Community Captains and on-site (or workplace) volunteer opportunities.
Started in 2016, Community Captains are colleague volunteers assigned to each of the 20 larger corporate buildings across the Citizens footprint with the objective of being a representative for our colleagues and local markets. Community Captains are a valuable asset to local building activity, helping to generate ideas, provide direction and answer questions about community involvement for other colleagues.
On-site volunteer opportunities were developed at the request of Community Captains and the feedback they received from other colleagues. Citizens offers numerous events in the community, but eager colleagues realized that there is even time during lunch and breaks to volunteer. On-site opportunities were created so colleagues could give back without leaving the office.
A great example is an on-site bracelet making effort organized by western Pennsylvania Community Captains. Over five days, the captains hosted more than 150 colleagues in a Pittsburgh office to make 1,000 Paracord Survival Bracelets for deployed military in partnership with Operation Gratitude. The bracelets will be supplied to armed service members overseas as multi-functional survival gear.
"This was truly a team effort for the Pittsburgh colleagues," said Community Captain Joe. "We heard many comments about not only the satisfaction of helping the military but also how great it was for work groups to participate together for a common good—right there in the office."
The remarkable thing about the on-site volunteer opportunities is that they are quick and easy to facilitate. After a New Hampshire Town Hall meeting with colleagues, even CEO Bruce Van Saun got in on the action by taking part in two volunteer activities: making birthday banners for the Confetti Foundation, which will be supplied to children in hospitals for their birthdays and making Paracord Bracelets for Operation Gratitude.
Learn more about the ways Citizens gives back to the local communities they call home.