Our colleagues enjoy all the Ocean State has to offer.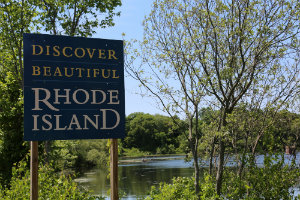 Don't be fooled by Rhode Island's small stature. The Ocean State is headquarters to Citizens Bank and offers an abundance of amenities to its over 1 million residents. Locals enjoy a typical northeast change of seasons, from cool autumns to vibrant and warm summers. The city of Providence's iconic downtown offers dozens of restaurants, shops, and cultural venues, while historic locations, such as Newport and Narragansett, provide relaxing and beautiful coastal living.
Currently, Citizens operates corporate offices in Providence, Cranston, Smithfield, Warwick and Riverside, RI, totaling just over 4000 colleagues. This is in addition to the Citizens Bank branch locations throughout the state.
Our Rhode Island colleagues enjoy one of the most cost-friendly places to live in the Northeast. You'll find suburban communities with traditional New England-style homes and urban areas with high-rise condos. From Providence, a 35-minute train ride brings you to Boston, while a three-hour train ride gets you to New York. From virtually anywhere in Rhode Island, a short drive will bring you to any of the 400 miles of scenic coastline. For skiers, an hour car ride north of Providence brings you to the mountains.
Colleagues at Citizens Bank take advantage of Providence's vibrant downtown scene with its dozens of restaurants and cultural venues. Foodies delight in Federal Hill's authentic Italian restaurants. Theatre-goers can see a Broadway play at the Providence Performing Art Center or Trinity Rep. Premier shopping can be found in the Downcity Arts & Entertainment District as well as at Providence Place mall.
Sports enthusiasts also feel right at home in Rhode Island. The world champion New England Patriots play their home games 30 minutes north of Providence in Foxboro, MA while the Pawsox (AAA affiliate for the Boston Red Sox) and the Providence Bruins (American Hockey League affiliate of the Boston Bruins) call Rhode Island home. Additionally, Newport is home to the Tennis Hall Fame and residents enjoy basketball games at the Dunkin Donut center in downtown Providence.
Additional favorite Providence attractions include:
WaterFire, an award-winning fire sculpture installation on the three rivers in downtown Providence during the summer
Roger-Williams Park Zoo, one of the oldest zoos in the country
11 institutions of higher learning, such as the more cost-effective and public University of Rhode Island, the world-renowned design school, Rhode Island School of Design, the well-regarded, liberal arts college, Providence College, and the prestigious Ivy League Brown University
Click here to see all that Rhode Island has to offer! As Citizens builds a new office facility for 3,000 colleagues in Johnston, RI, there will continue to be many career opportunities available for new colleagues ready to join our team. If you are interested in taking advantage of all the Ocean State has to offer and advancing your career as part of a leading financial institution, learn more about our open positions in Rhode Island.
© 2016 Citizens Financial Group, Inc.