Mark Signer: "I'm taking advantage of every minute that I have"
​​​​​​​Mark Signer is a senior vice president and group accounting manager for Consumer Specialty Operations. This is his remarkable story of battling a rare cancer diagnosis and the support he received.
Each November, when we make our Citizens health benefits selections, it's a routine exercise for many. But for Mark Signer, those elections were anything but routine – they may have saved his life. ​​​​​​​
In June 2020, Mark noticed a lump on his neck. It was the early stage of the COVID-19 pandemic, hospitals and medical facilities were overloaded, and without a negative COVID-19 test, he was denied admission for further evaluation. Fast forward seven days; the lump had continued to grow, prompting Mark to drive himself to the ER at Boston's Brigham and Women's Hospital, where he tested negative for COVID-19 and was admitted for further testing.
In just two days, test results confirmed his worst fears – he had cancer. Anaplastic Thyroid Cancer (ATC), a very rare, aggressive, and life-threatening cancer. With no known cure, patients diagnosed with ATC generally don't survive beyond six months; long-term survival rates are in the single digits.
Soon after diagnosis, doctors performed surgery to remove a tumor on his thyroid and a number of cancerous lymph nodes in his neck. At the Dana Farber Cancer Institute, Mark was enrolled in an investigative immunotherapy program aimed at finding a cure for thyroid cancer. And later, he received a groundbreaking vocal cord operation to repair his vocal cord damage and regain his voice. Today, with a regained voice, he is just the second patient to make it to the 18-month mark with this procedure and all signs are pointing to a permanent cure.
While Mark focused on fighting his cancer, he took full advantage of those health benefits he elected during benefits enrollment, especially the medical coverage and hospital indemnification. With potential care costs stretching into the millions of dollars, Mark also accessed other Citizens benefits, including Short-Term Disability, Long-Term Disability and Medical Critical Care Insurance.
Mark makes a point to emphasize that during his cancer journey, he's received incredible love and support from fellow colleagues; the care team at Partners HealthCare (parent company of Brigham and Women's Hospital and the Dana Farber Cancer Institute); the benefits offered by Citizens; his manager; and executive leadership.
"I feel great, he said. "I'm back to the old me. Pre-cancer Mark. Currently, I'm doing just about everything I was doing before. I even took a vacation recently to Aruba with my family. I recently read a quote that time is, hands down, our most coveted, most non-renewable resource. And I am taking advantage of every minute that I have."
So, what advice would he offer his fellow colleagues?
"Be mindful of your benefits elections – (the benefits election process) becomes routine from year-to-year. You are your own best advocate when it comes to your health. Don't ignore your symptoms or delay a visit to your doctor. Time matters. Days matter. Listen to your body and that little voice in your head. Be an advocate for yourself and seek out the best healthcare possible. And most of all, when faced with adversity, Never Give Up!"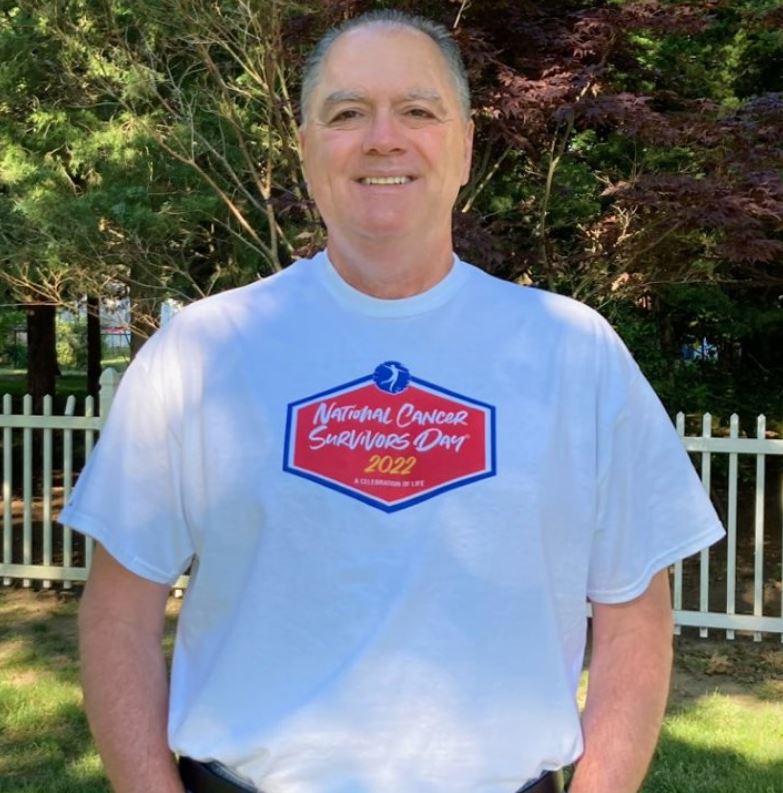 Mark Signer, Senior Management, Consumer Accounting Team