Erin, a leader for Citizens Pride, talks about LGBT contributions to the workforce.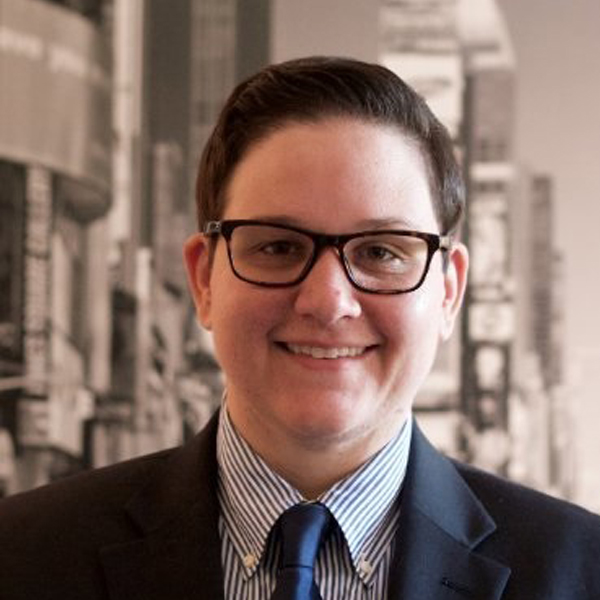 June marks Lesbian, Gay, Bisexual and Transgender (LGBT) Pride Month, which is observed each year in memory of the Stonewall Riots during the summer of 1969. The Stonewall Riots were a series of demonstrations by members of the LGBT community in response to a police raid of the Stonewall Inn, a Greenwich Village bar known for welcoming the LGBT community. The riots are considered one of the most important events in the fight for LGBT rights in United States.
We sat down with Erin, a senior project manager within Citizens' Transformation and Portfolio Delivery team, supporting Enterprise Services and Commercial Banking, to talk about Pride Month and LGBT contributions to the workforce. Erin is the colleague pillar leader of Citizens Pride, a Business Resource Group (BRG) dedicated to LGBT colleagues. Citizens Pride provides resources and support for LGBT colleagues and helps to ensure that all colleagues of different backgrounds have a voice at Citizens.
What is your role in the bank and how do you serve our customers?
I plan and manage a variety of technology projects within Enterprise Services and Commercial Banking. This includes leading development and testing resources to deliver critical enhancements to our applications. I also serve as a liaison between business partners and technology teams to ensure successful project delivery.
What do you want colleagues to know about LGBT contributions to the success of the United States?
It's important to acknowledge that LGBT Americans have contributed to the success of the United States. Take Edie Windsor, for example. Starting in the 1950s, she spent two decades of her career working with mainframe computers and earned the highest rank in Technology from IBM, which even today is a male-dominated field. She also founded and became president of a software house that expanded into major software development projects. Windsor's impact extended even further than women's roles in technology - she was also the plaintiff who challenged the Defense of Marriage Act before the Supreme Court in 2013. The United States v. Windsor case is arguably the most influential legal precedent in the struggle for LGBT marriage equality.
What do diversity and inclusion mean to you personally and as a colleague?
Diversity and inclusion means everyone has a voice. When you can work and interact with people who've had different experiences in life, it provides a well-rounded perspective. I want to ensure fellow LGBT colleagues feel as though they have a voice here at Citizens. I know what it feels like to be afraid to be different and part of my call to action is to ensure everyone who works for Citizens believes their different experiences are welcome.
What do you hope Citizens Pride will accomplish?
I hope that Citizens Pride will not only provide visibility and support to fellow LGBT colleagues and allies, but also ensure that our LGBT customers know Citizens welcomes and values them and is committed to providing an amazing customer experience.
What do you do when you're not in the office?
I love attending sporting events in my free time, whether it's watching basketball at UConn, my alma mater or a trip to Fenway Park to cheer on the Red Sox. I was actually at Fenway Park when the Red Sox won the 2013 World Series. It was the first time they won a series championship since Babe Ruth played for the team in the early 1900s. I'll never forget how incredible the energy was in the ballpark that night. The memory will last a lifetime.
Read more about Citizen's commitment to diversity and inclusion.