Aaron, universal banker, helps customers wrestling with debt.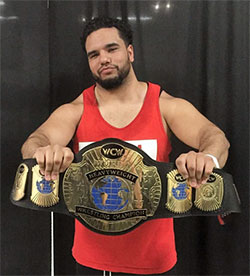 As a universal banker, Aaron sees daily the financial pressures customers face, especially recent grads with student loan debt. Helping customers solve their unique financial challenges is one of many aspects that he finds about working as an in-store banker (within a supermarket based branch). "I'm in my mid-20s. I know how hard it is to deal with everyday bills for the first time and the stress of repaying student loans, so my main focus is especially on the younger customer", says Aaron.
Aaron joined Citizens in September 2014 and works a great deal assisting students with their student loan lending needs and potential first-time home buyers. One of his favorite customer interactions was with a former coworker. Aaron comments, "I helped him get out of debt in seven months by refinancing his student loans and setting him up a Bill Pay checking account. Now he's looking to buy his first home".
Nothing makes Aaron happier than helping relieve a customer's stress and their financial challenges. Universal bankers, like Aaron are on the frontlines interacting closely with customers, building relationships so that they can understand their unique financial situations and provide the solutions that best fit their needs.
In his free time, Aaron continues to work on achieving his lifetime dream of becoming a professional wrestler. He is currently the Whaling City Wrestling heavyweight champion and a former Showcase Pro Wrestling champion.
Aaron credits his work as an in-store banker to developing his interpersonal skills outside of the bank, noting, "The ability to talk to customers all day long has helped me interact with the live crowds when I wrestle, and vice versa". The flexible hours and rotating schedules of the in-store branch environment also allow Aaron to attend training sessions and wrestling shows.
If you are looking for a career to hone your customer service and relationship building skills while strengthening your financial knowledge, discover more about our Retail Banking opportunities.