Licensed Relationship Banker program provides stepping stones for a
rewarding banking career.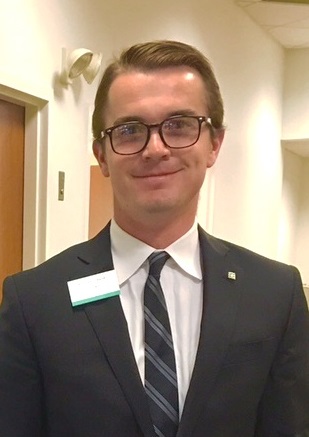 Starting a new job fresh out of school can be overwhelming and difficult to navigate. However, for colleagues in our Licensed Relationship Banker (LRB) Development Program it's a unique opportunity to receive comprehensive training, hands-on experience and engaged mentorship to help you reach your full potential. The program provides the right stepping stones to develop a fulfilling and rewarding career as a Licenced Relationship Banker.
The LRB program is ideal for recent grads looking to develop into a Licensed Banker, as part of a Fortune 500 company. At the heart of a Licensed Banker (LB) is a passion to engage with customers. Our LRBs develop meaningful relationships with new and existing clients by understanding their financial needs and recommending retail and investment products and services. Working within our Retail Banking division, LRBs hold active FINRA Series 6 & 63 licenses in addition to state specific Life and Health insurance licenses. They are part of a branch-based team and collaborate closely with other bank partners from specialty areas to offer a wide-array of banking solutions.
Dylan, licensed relationship banker, recently completed the program and encourages others looking for a career with support and growth to learn more about it. He comments, "I decided to join the Licensed Relationship Banker Development Program at a time in my life when I was looking for a career with more meaning and purpose. The amount of knowledge and support that I received from the program's leadership team was incredible and thanks to them, I'm a part of the Citizens community and helping customers reach their financial goals each day."
As part of the program, participants enjoy:
Opportunities to engage with customers to fully

understand their financial needs and help customers with their saving, spending and borrowing needs, as well as helping them plan for retirement.

Ability to secure FINRA Series 6 and Series 63 licenses and state-specific Life & Health Insurance Licenses

Exposure to leadership within both the wealth and retail side, and opportunities to partner with sales executives within the mortgage, wealth, and business banking divisions

Ability to develop a portfolio of clients that will lead you to various growth and career paths
Alongside colleagues who want to see you succeed, LRB program participants attend networking and development sessions to grow connections and collaborate with like-minded peers who share similar interests and goals. Opportunities to volunteer and give-back allow program colleagues to participate in meaningful and impactful activities as part of our community-oriented culture.
Learn more about our Licensed Relationship Banker program, qualifications and how to apply.