Interview tips from HR colleague, Jen.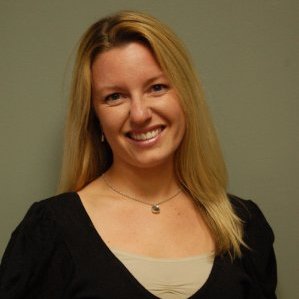 We sat down with Jen, a senior HR colleague to hear her insights on the Citizens Bank recruitment process and best practices for resumes, interviewing and more. How does a recruiter determine which candidate to hire for a position? What behaviors during an interview really make an applicant stand out?
At Citizens Bank, we focus on hiring diverse and talented professionals but also colleagues that share a similar passion for our credo. We are a customer-centric culture focused on serving our customers and giving back to our local communities.
What do you look for when you are interviewing a candidate? What makes for a positive interview experiences?
"The biggest thing I hear from hiring managers is that they like to see a very positive energy level during the interview. Come in with a high energy to really 'wow' the interviewer. Additionally, it is important for the candidate to really understand how he or she can make a difference in the role they are applying to. Articulating just how you can leverage your strengths to add value in the position really impresses interviewers."
What are some common mistakes candidates make during the interview process?
"Believe it or not, we often get poor responses to the question, 'What caught your attention about this position?' I don't recommend responding, 'I just wanted a change.' Be prepared to explain why you would like to be in the new role, what excited you about the role and how your skillset and ambition make you the perfect match."
What do you look for in a resume? What makes a resume stand-out from the rest?
"Strong resumes are bulleted and easy to view, and highlight quantifiable accomplishments from your previous roles. Don't be afraid to list any metrics, stacked rankings, or reached goals from your former jobs that project you in good light. Add any specialized training or awards too; don't be bashful about your skills and undertakings!"
How can you become a successful colleague at Citizens? What characteristics and skills make great Citizens colleagues?
"Colleagues that thrive at Citizens have very positive personalities and focus on the positives of a situation versus the negatives. They reach out to their superiors or team members if they are having trouble, have questions, but also have the drive to work autonomously and add their own flair to their work. Great colleagues are team players but also individuals who raise their hand to volunteer for a project that may be outside their scope."
If our culture resonates with you, learn more about the wide variety of career opportunities we have in banking, from Retail to Commercial and Business Banking to Corporate Operations.