Boldly Reaching New Career Heights
The career journey of Derek, Director of Employee Engagement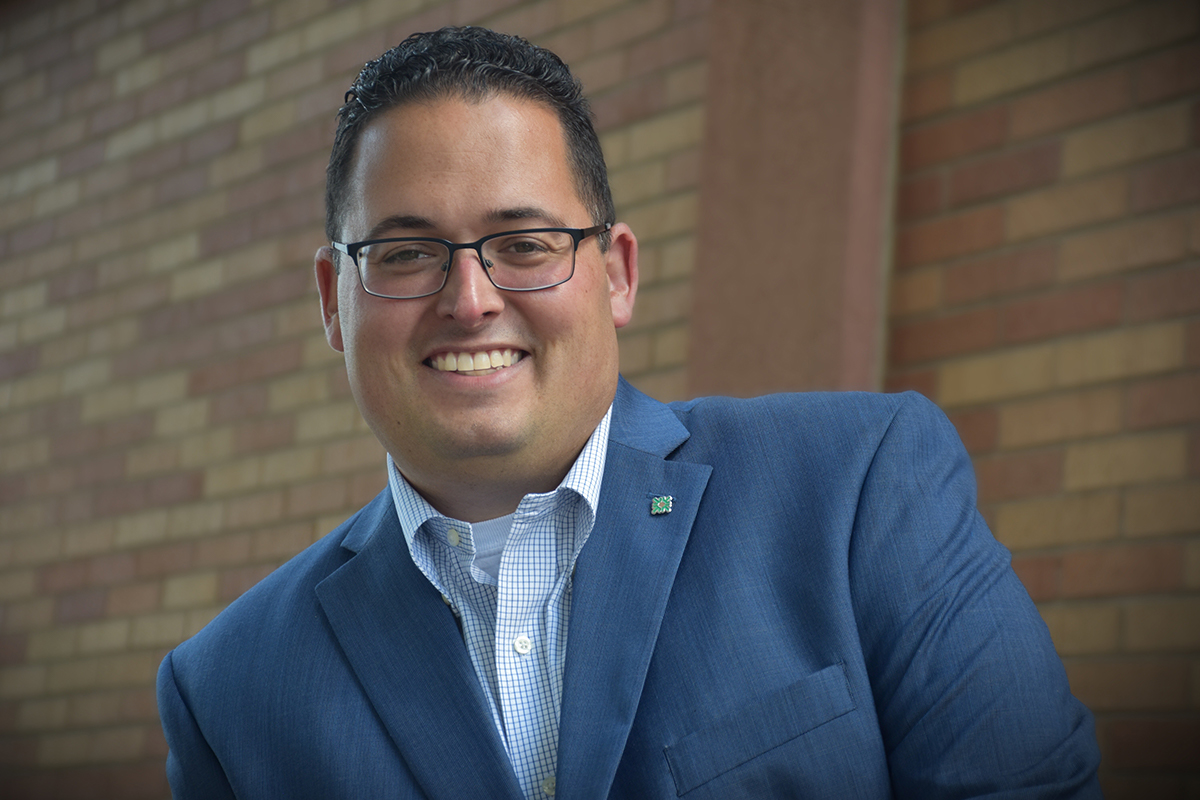 Derek is afraid of heights.
But that didn't stop him from making a bold move: jumping out of a plane from 5,000 feet.
Then again, being bold is nothing new to Derek, especially when it comes to his career. He didn't, however, need to take a leap to know where to start it.
"After I graduated, I wanted to work at Citizens. I had worked there during college and knew there were opportunities for growth," he shares.
During his last year of college, he started working in the branches. Though he learned a lot, it wasn't part of his long-term career plans – a fact that he shared with his managers.
"I've always been honest about what I wanted in my career and to openly admit what I was looking for, and to explore what opportunities were available for me to grow."
Right from the start of his career at Citizens, he had unique opportunities to meet with and build relationships with various leaders to gain insights and perspectives about different career paths.
"At 22, I was trekking to the financial district in Boston twice a year to meet with a caring leader for advice. Through that experience I learned to reach out and ask other leaders for advice."
Those mentors provided invaluable guidance, inspiration, and of course, challenge.
"They pushed me, gave me great career advice, and just listened, often just asking me about what my ideas were for the bank. I also wasn't afraid to ask for honest feedback on what I could be working on."
Over the next decade, he took on roles in communications and marketing and eventually in events. There he went from being a project manager to a director.
In 2019, Derek was promoted to his current position, Director of Engagement, where he manages multiple people, programs, and initiatives that drive overall colleague engagement.
Throughout his journey, Derek was able to do something unique: work in the same company, same department, and with the same boss – for 11 years.
"I've been able to continually push myself out of my comfort zone to find new ways to grow, expand my responsibilities, and build my skills every 12-18 months without having to go after posted jobs."
The secret to finding that unique path?
"I've always been intellectually curious and eager to learn. So, I wasn't afraid to ask to do new and different things, to share what I liked and didn't like about my roles, and to ask for constant feedback about what I needed to work on."
Though his current boss has also been a strong mentor, Derek believes that you don't necessarily need to establish a formal mentorship program to get the career guidance you need. It's about leveraging your network of leaders and colleagues in the organization to gain career advice about many different things.
Derek believes Citizens provides the perfect environment.
"People at all levels are so willing to share their experiences; you just have to ask and be willing to listen to their feedback even when it's not so easy to hear."
Derek encourages those who work for him, and all colleagues to go after what they want and to take advantage of every opportunity to seek out guidance and build their network.
"You have to be fearless and ask what you could be doing differently to grow. Feedback is a gift."
He certainly has been … even though it hasn't always yielded the outcome he expected.
"Yes, I went skydiving … and yes, I'm still afraid of heights."
Ready to continue your career journey? Apply for an open role today!