Consumer Banking Leadership Development Program
The Consumer Banking Leadership Development Program is a 12-month rotational program designed to prepare you for a successful career in banking. Through a combination of self-study, on-the-job training and business line rotations, you will develop a holistic understanding of Consumer Banking operations and grow into a leading, contributing member of the Consumer Banking team.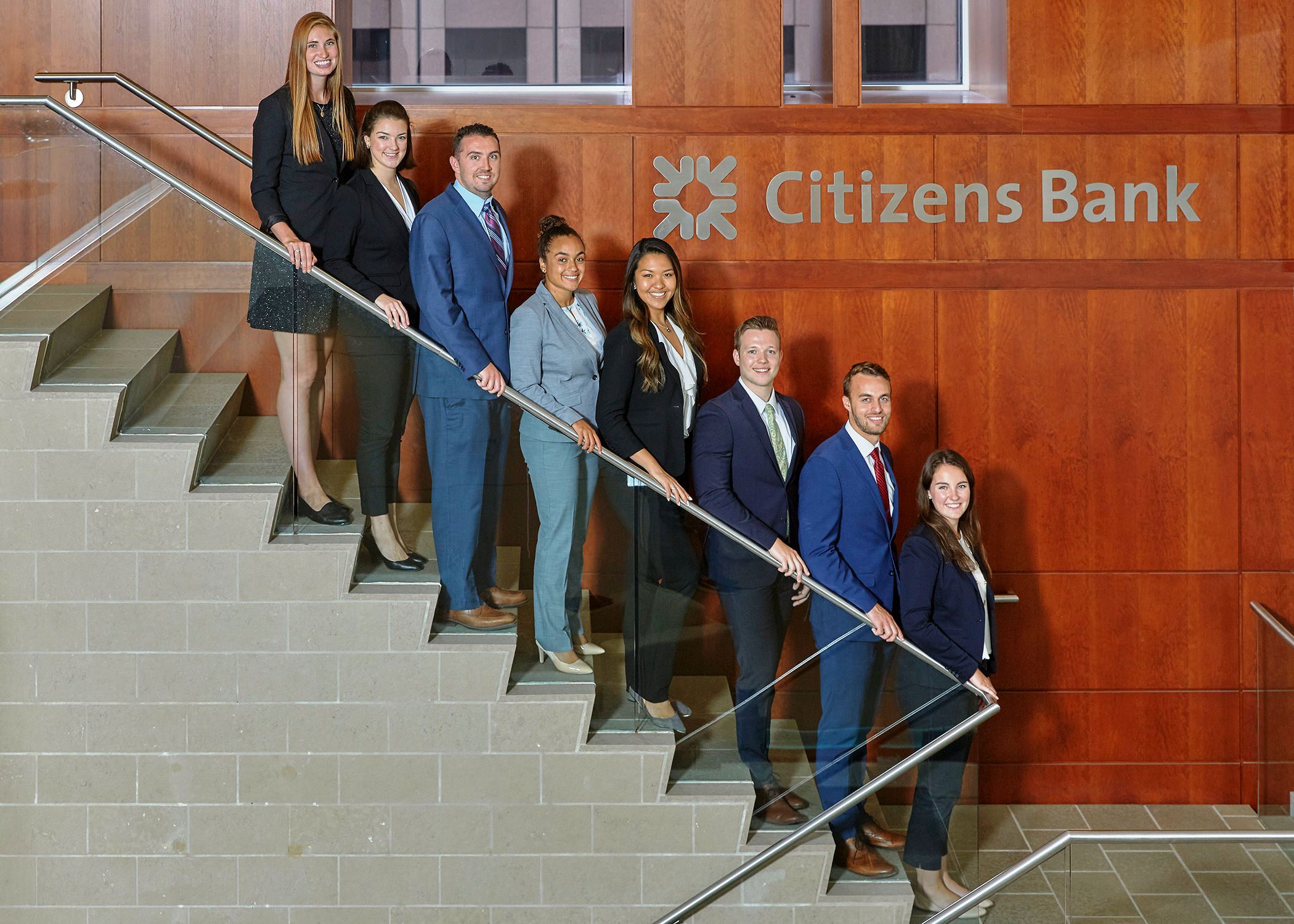 WHY APPLY?
Opportunity for you to experience four different Consumer Banking business units in a short period of time
Development of leadership and analytical skills, as well as a comprehensive understanding of bank operations
Exposure to senior leadership through panels, meetings, and training
An established mentorship program designed to guide you through your first year
A competitive compensation program
PROGRAM FEATURES
Dedham, MA base location; additional rotations may include: Westwood, MA, Warwick, RI, Johnston, RI, East Providence, RI or other locations
A one-week orientation focusing on banking, financials and overall strategy, followed by two
weeks of shadowing colleagues in a local branch
Hands-on training during each rotation that builds your knowledge of Consumer Banking
strategy and operations
Project assignments (e.g. developing strategy to accelerate migration of deposit transactions from the branch to ATMs)
Unique volunteer activities, networking events and business competitions that offer exposure
to our customers, community and executives
Four, 3-month rotations across various Consumer Banking lines of business which may include Business Banking, Consumer Lending, Consumer Strategy Digital Marketing, Distribution, Direct Bank, Operations and Wealth

EARLY CAREER PROGRAM ACTIVITIES
2-day orientation in downtown Boston with all bank-wide Early Career Development Program colleagues
Branch and customer site visits (such as

the Harpoon Brewery)
Dedicated community service activities with your peers
Early Career Program development days

Several development/training days, where executives in the bank will speak to you


about high-level banking operations and offer advice on how to succeed

Strategic Challenge – All Early Career colleagues are split into mixed teams and assigned


an organizational problem

Over the first 3-months of the program, you and your team will schedule calls and


meetings to develop a plan to win and solve the problem statement
Your team will present to a panel of judges in September and the winning team will be given the opportunity to present to an executive counsel the following month
CAREER PATH
Upon successful completion of the program, you will be placed in a full time role
within the Consumer Banking division
Graduates from previous classes have gone on to the following roles/business lines

Business Analyst in Consumer Lending Strategy and Business Support
Sales Development Project Manager in Sales Strategy and Development
Social Media Community Manager in Digital Marketing
Business Analyst in Customer Experience
Strategy Analyst in Consumer Bank Strategy
Merchandising Manager in Consumer Marketing
Product Strategy Leader in Direct Bank
Sales Operations & Service Development Analyst in Student Lending
Sales & Service Program Analyst for the Licensed Banker Program
Product Strategy & Sales Support Analyst in Student Lending
The application window is now closed. We will begin accepting applications again in the fall of 2020.