Branch managers' development training focuses on the customer.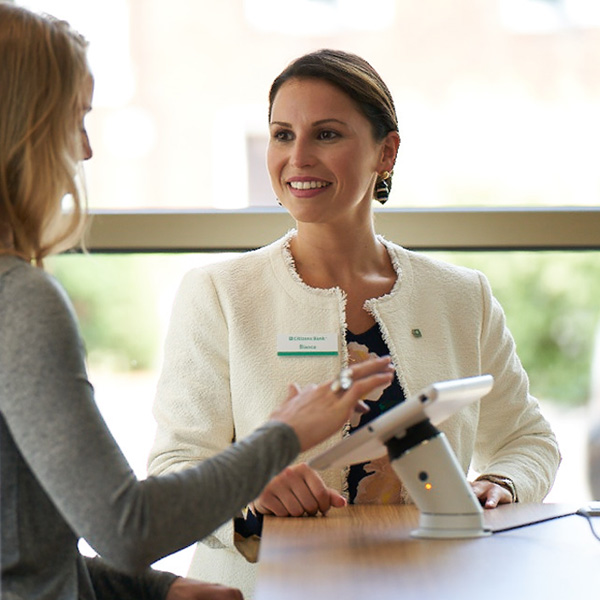 Whether it's from a financial, personal or community perspective, Citizens focuses on helping individuals reach their full potential. That's why our credo centers on a customer-centric culture in all areas of the bank. As leaders of our retail banking team, our branch managers are trained to foster a culture that is relationship focused to ensure we are connecting with our customers on a personal level.
We gathered over 100 branch managers from each market for a two-day development session focused on empowering a customer-centric vision. The sessions centered on providing managers with skills and tools to communicate this vision in an engaging and inspiring way with their branch teams. One exercise introduced the new 'my daily mission' board, aimed at encouraging branch managers to outline customer-centric goals and keep them top of mind for all branch colleagues. When branch managers can instill a goal-oriented mindset into their teams daily, they can better serve our customers on all levels.
"I found that the two day training helped me build confidence in how I manage a team and introduced me to new techniques that I can utilize to be a more effective leader," said Branch Manager Erica. "As a manager, I am responsible for inspiring and engaging, and I believe the resources and training given to us will continue to help my branch colleagues develop and advance." Impassioned employees lead to impassioned customers, and customer-centricity is an integral part of making that a reality.
The development day also celebrated exceptional colleagues, with over 100 branch managers and their teams receiving recognition for "Moments of Truth," or times where they notably went above and beyond to help a customer. Additionally, participants spent time giving back to the communities they serve by writing letters to veterans in Boston and packaging baby supplies for Mitzvah Circle in Philadelphia.
Learn more about our retail opportunities and join a culture that focuses on the building relationships with our customers.



© 2018 Citizens Financial Group, Inc.