Meet Lamont Young, head of Digital and Multi-Channel Marketing and chair of the PRISM (multicultural colleagues) Business Resource Group.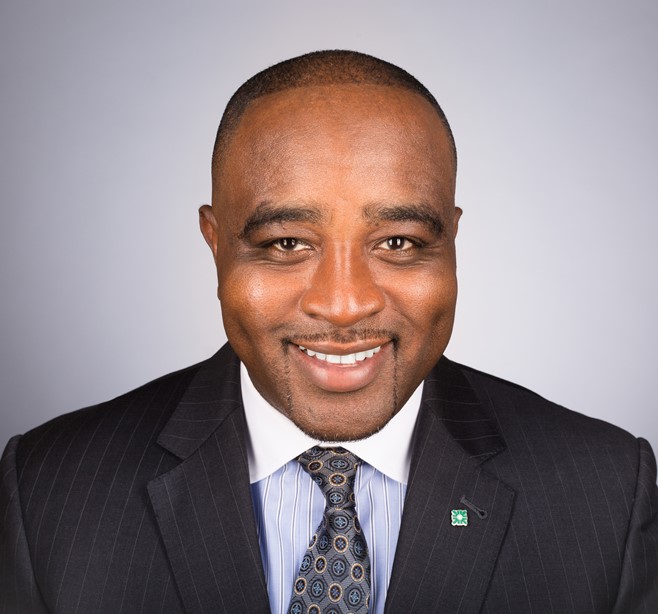 Lamont Young, head of Digital
and Multi-Channel Marketing
Lamont Young, head of Digital and Multi-Channel Marketing is chair of our PRISM Business Resource Group (BRG), dedicated to multicultural colleagues. The BRGs (focusing on Women, LGBT and Multicultural colleagues) serve as a platform to give colleagues an opportunity to help drive our business agenda, improve the company culture, and continuously improve the colleague and customer experience.
We sat down with Lamont to hear why he is excited to be leading the PRISM BRG at Citizens.
Describe your role at Citizens.
I joined Citizens in April, 2012. My team manages strategic investments in digital, the company's digital banking platforms (.com, online and mobile banking), content marketing, digital advertising, and social media. There is also a part of our group which is responsible for demand generation via traditional marketing channels including direct mail, telemarketing, email marketing and prompts in the branch network.
Why was it important for you to be a BRG chair?
I'm excited and proud to support Citizens' commitment to diversity. Creating a diverse organization is not only the right thing to do but it's great for business that our company reflects the communities we serve. I'm honored to chair the multicultural committee. I'm able to share my prior experiences leading resource groups related to leadership and advancement for diverse professionals with our Citizens colleagues. Business resource groups are a tremendous way to support all colleagues. They allow for greater understanding for supported groups and group advocates, as well.
In your role, how do you help our customers?
I help customers by providing a digital experience that meets their needs and fits their lifestyle when they want to research and purchase new products and services via online or mobile channels. Through social media and digital content, my team keeps customers informed of the excellent work Citizens does in our communities and the worthy causes we support.
What makes Citizens a special place to work?
The people, absolutely. I believe we are nearly 20,000 individuals who – while we may look, think and act differently – all have one common bond: delivering for the customer.
What was your very first job?
I sold athletic shoes at Foot Locker in my hometown of Baltimore. My first job post-college was in fashion merchandising with a footwear and apparel company called Lugz.
How do you spend your time outside of work?
In addition to spending time with family and friends, I do lots of volunteer work in my hometown and local community. Through my fraternity, Omega Psi Phi (the world's greatest organization), I volunteer with underprivileged youth, the homeless, veterans and the elderly. I am also a rabid sports fan, and I coach youth sports.
Read more about our commitment to growing a diverse and inclusive culture.
© 2017 Citizens Financial Group, Inc.